Mrs. Robin Merrill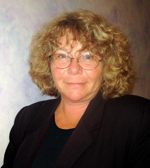 Instructor, GMP III, Gifted Math Program
rmerrill@buffaloschools.org
Robin Merrill is presently teaching GMP III with Mr. Joseph Montante. She has been with the Gifted Math Program since 2007, and has taught in the Buffalo Public School system since 1998.
She holds a Masters of Education from UB (1988), and is NYS certified for Mathematics 7-12.
Her interests include gardening, golf, and making and furnishing miniature dollhouses. Mrs. Merrill and her husband Howard and their two children live in Amherst, NY.